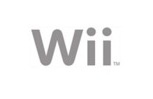 Nintendo of America's senior director of project development, Tom Prata, has revealed
that there are at least 100
WiiWare
games currently in development.
Citing WiiWare's early success, Prata also explained that the developing games are the products of "working with developers... to bring the products to consumers in a timely manner".

"Currently, there are about 100 games in development for WiiWare at various stages of completion," Prata added.

WiiWare, which was launched in the US last month with six games, in Japan in April with nine games, and Europe on May 20th with eight games has seen early success, especially for the game LostWinds.