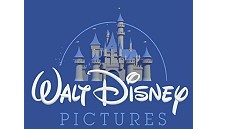 Disney
has announced that it will begin
streaming
full-length movies online, for free, from its "Wonderful World of Disney" collection.
As part of a deal with
ABC
, the films will air on ABC every Saturday night for the summer and then will be available for free on www.Disney.com/WonderfulWorld for the week following the broadcast.

"Streaming full-length films on Disney.com takes our acommitment to delivering world-class online entertainment to the next level,"
stated Paul Yanover,
executive vice president and managing director, Disney Online.
"This is a wonderful partnership with ABC, and just another example of how Disney's unmatched, high-quality content can be leveraged on multiple platforms."
The movies
, according to the Disney press release are:


* "Finding Nemo" – currently available online through June 13
* "Monsters Inc." – airs on ABC Saturday, June 14 at 8pm; available on Disney.com June 16-20
* "Haunted Mansion" – airs on ABC Saturday, June 28 at 8pm; available on Disney.com June 30-July 4
* "Confessions of a Teenage Drama Queen" – airs on ABC Saturday, July 5 at 8pm; available on Disney.com July 7-11
* "Princess Diaries 2" – airs on ABC Saturday, July 12 at 8pm; available on Disney.com July 14-18
* "Freaky Friday" – airs on ABC Saturday, July 19 at 8pm; available on Disney.com July 21-25
* "Peter Pan" – airs on ABC Saturday, Aug. 2 at 8pm; available on Disney.com Aug. 4-8