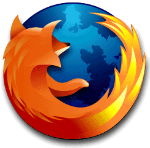 After nearly 3 years in development, the much anticipated release of Firefox version 3 should be available on June 17. As part of the launch the
Mozilla
Foundation has announced that they'll be attempting to set a world record for the most software downloads in a 24 hour period. They're also suggesting that fans of Firefox host parties celebrating the launch.
The good news for
Mozilla
is that they don't seem to have any competition for the record. According to the FAQ on the website created to promote the launch, "This is the first record attempt of its kind so there is no set number. We'd really like to outdo the number of Firefox 2 downloads on its launch day, which was 1.6 million. Let's shoot for 5 million--the sky is the limit!"
If you'd like a reminder on the release day you can
pledge to download
and they'll send you an email reminder on the day Firefox 3 launches. You can also look for launch parties at
Mozilla Party Central
.
Or, if you're like most people, you can just download the software.