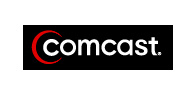 Comcast
, perhaps still in PR damage control mode, has decided to increase upstream speeds for customers with Performance and Performance Plus subscriptions. At the Performance tier upload speeds are increasing from 384kbps (kilobits per second) to 1Mbps (Megabits per second). Customers signed up for Premium Plus service will be getting a boost from 768kbps to 2Mbps. That's an increase of more than 2 and a half times in both cases.
They've also added a feature they're calling PowerBoost, which according to the company is "Comcast network technology that enables you to experience faster connection speeds while you are downloading and uploading large files to the Internet."

Mitch Bowling, Senior Vice President and General Manager of Comcast High-Speed Internet, said. "We've made a number of complimentary speed increases over the last few years and we focused this latest increase on upstream speeds so our customers can take even better advantage of the ever-expanding amount of interactive applications the Internet has to offer."

Unfortunately the fine print for PowerBoost makes it appear less useful than you might think. A FAQ on the company's website says the speed increase will last for "as long as the 10MB of a file download on Comcast's 6Mbps High-Speed Internet service, and as long as 5MB of a file upload." Unless you consider 25MB files to be "large" it doesn't seem like Comcast customers will likely see it as more of a PowerBust.