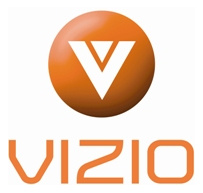 Vizio
has announced two new LCD HDTVs as well as a new plasma model. Each of the new
1080p
TVs will feature a pair of
HDMI
1.3 inputs.
The 42' SV420XVT and 47" SV470XVT LCD TVs are expected to start shipping in July and will retail for $1500 and $1900 respectively. Both have a refresh rate of 120Hz.
The 50" VP505XVT plasma TV will also be available starting in July for a price of $1700. It incorporates the
Silicon Optix
REON HQV video processor for deinterlacing,
pulldown
detection, and general picture cleanup.
Over the past two years
Vizio
has become a major player in the flat panel
HDTV
market, and is currently second only to
Samsung
in terms of unit sales.