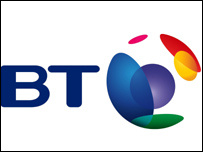 BT
, the largest broadband service provider in the UK, has begun threatening "pirates" with disconnection from the Internet if they are found to be sharing copyrighted music over file sharing networks.
An anonymous broadband user forwarded one such email to
TheRegister
and the letter indeed showed that the woman was being threatened with disconnection for the unauthorized sharing of "Biology" by Girls Aloud. The sharing occurred using the file sharing program
Ares
in May and she received the letter this week.
Geoff Taylor, the chief of UK record industry trade body the
BPI
said in a statement,
"Establishing partnerships with ISPs is the number one issue for the BPI, and we are beginning to form positive working relationships with BT, Virgin Media and most of the other major ISPs."
It was still unclear whether BT has signed on to the so-called "three strikes" procedure agreed upon by the record industry and the government. Accused users will get two warnings for infringing music copyright and the third strike will be disconnection from the Internet.
Taylor
added
,
"Everyone agrees on where we need to be, and we are working closely with our colleagues across the music community, the more progressive ISPs, and government to get us there."
BT did not comment but did say if the BPI provides evidence against BT broadband customers, those customers can expect similar threatening letters.
You can read the full BT letter
here
.