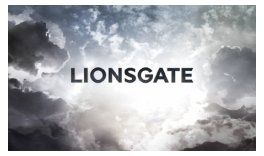 Lionsgate
, the movie studio, has confirmed that is has struck an ad-sharing deal with
YouTube
, the first of its kind.
The deal, according to sources, could be the first of many, with
Disney, MGM, Universal
and
Warner Bros
. likely to follow in the near future.
The deal was first announced by Google CEO Eric Schmidt and subsequently confirmed by Curt Marvis, president of digital media over at Lionsgate.

"You can take the strategy of fighting an endless war of trying to take down and resist YouTube or you can take the strategy of embracing the fact people seem to want to watch content in this way,"
Marvis
said.
All the details of the deal were still being hammered out but what is clear is that there will be a Lionsgate-branded
channel
created which will include advertisement on clips from Lionsgate content, such as the popular "Saw" series of movies and the popular TV show "Weeds."
Marvis also added that the company was trying to work out a transactional model in which YouTube users can watch a clip, of say "Saw IV", then be served a link that will lead them to a service where they can purchase the full digital download of the film.
The deal also calls for "providing more clips for users to make their own via mash-ups and the like, as well as other engagement-building tools." The deal however, does not allow for the distribution of full-length content.
Adds Marvis,
"I think we're the first studio to make a move to really try to create a new level of monetization of the YouTube audience."
There was no exact launch date for the branded channel yet but it is expected before the end of 2008.