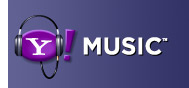 Yahoo
has finalized the reimbursement options for users affected by the recent shutdown of
Yahoo Music Unlimited
and has said users can either get their money back or be given credits to use at
Rhapsody
.
Last week the company said they would be refunding users but did not reveal the alternative reimbursement options.
"For any consumers that have problems with their DRM licenses after the store closes, our customer care group will provide coupons to the Rhapsody MP3 store so they can purchase an equivalent collection of MP3s,"
Yahoo added in a
statement
.
"If any users have serious problems with this arrangement, we will provide refunds to them through our customer care service."
Any interested former users can get reimbursed until December 31, 2008, 3 months after the DRM servers shut down for the Yahoo! Music Store. The offer is only available to those who purchased individual songs from Yahoo Music, as subscribers will have their entire library migrated to Rhapsody for free.
Yahoo even noted that users could strip the DRM from their tracks by burning them to audio CDs and then re-ripping them, but added that users found that to be a hassle.