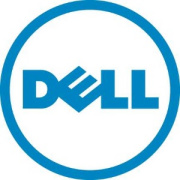 Tim Bucher
, a former engineering executive at
Apple
, now employed by
Dell
, is spearheading a project at Dell that could mean trouble for his former employer. In November 2004, Bucher had a tense conversation with Apple CEO
Steve Jobs
, in which Jobs remarked that people thought Bucher was sometimes manic depressive, and that he may be asked to leave Apple after being promoted only a number of months before the incident.
Bucher left Apple and soon after filed a lawsuit for wrongful termination, denying the charges of mental illness. The case was settled in 2005 and Apple never commented publicly on it. Bucher is now
spearheading a project at Dell
that, at least on the surface, seems to be motivated by revenge. Bucher denies seeking revenge, and claims the project is strictly business and that he still has admiration for the Apple CEO.
Nevertheless, what Dell is currently doing (led by Bucher) is an attempt to rally together an alliance packed full of Apple's rivals. The project has a team of over 120, and will involve everything from mobile phone manufacturers to record companies. The goal is to create a broad standard to provide consumers with a bigger choice of where and how to buy and use digital content than currently offered by Apple.
"Customers want access to content from a broad variety of sources—how, when, and where they choose,"
says CEO
Michael Dell
. Apple is definitely the giant in the market currently, but its position has drawn resentment, even from record companies that offer music through
iTunes
, due to the tight grip Apple is determined to maintain on the services.
"Apple wants to lock you in,"
says
Robert Enderle
, a consultant who has been briefed by Dell.
"Dell wants to lock you in to choice."
After leaving Apple, Bucher founded
Zing
which was later bought by Dell. Zing's software, which is central to the proposed standard, sits in the background and ensures that content can be streamed, or Zinged, between computers and other devices. Zing is expected to be a feature on Dell laptops expected in September, and will be installed on all of its consumer PCs by year's end.
Whatever the motivation for the move, it is obviously aimed at Apple's weaknesses as market leader, and it's being led by a company that has not experienced much success in this area yet. It is not for lack of trying either; Dell released
MP3
players after Apple's iPod was released but had to dump them due to poor sales, and it's venture into Dell TVs wasn't very successful either.