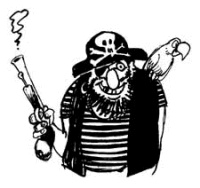 FBI agents have announced the arrest of a blogger whom they claim has been
streaming
songs from the still unreleased new Guns N' Roses album "Chinese Democracy."
27-year-old Kevin Cogill was arrested on suspicion of violating federal copyright laws. FBI agents say Coghill had nine unreleased Guns N' Roses songs on his site in June.
Although the songs were taken down later, Coghill was still arrested after
admitting
to posting the songs on his site.
"Chinese Democracy" was set for release in 1997 but has been delayed by the band time and time again over disputes with the lead singer.