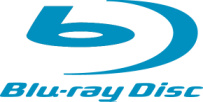 Philips
has announced that they will demonstrate 3D on
Blu-ray
later this week at the
IFA 2008
event.
The demonstration is set to show off the company's new
2D-plus-Depth
format which can be added to Blu-ray to immerse the viewer in 3D.
The company says that now with theatrical releases of films in 3D growing, consumers will want the same experience in their homes. Using the 2D-plus-Depth format on Blu-ray users can watch the films either on stereoscopic displays, with the red/blue glasses, or on auto-stereoscopic 3D displays where you do not need the glasses.
Jos Swillens, CEO of Philips 3D Solutions
added
"this demonstration of 3D on Blu-ray is a clear proof point of the flexibility and sustainability of our 2D-plus-Depth content format. It can bring high quality 3D content to the home on a variety of displays and offers a solution to the need for interoperability in 3D".

Philips 3D displays are normally used for professional use in gaming applications at casinos as well as digital signs and billboards. Because of special
WOWvx
technology, no 3D glasses are needed.
According to
CDRinfo
, the "WOWvx technology is developed by Philips 3D Solutions and indicates the use of technology related to 3 dimensional viewing experience. This technology comprises the technology to manufacture autostereoscopic lenticular 3D displays, display signal processing to generate multiple views for 3D displays, interface specification for 3D displays based on the 2D-plus-Depth format and 3D content creation and conversion tools."
Philips says the 3D demo will available to view at the Futurezone of their booth.