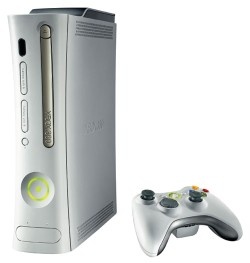 On Thursday
Microsoft
confirmed the
month old rumor
that it was dropping the price, across the board, of its
Xbox
360
console
in the US.
Following a steep price cut in Japan two weeks ago, Microsoft has officially dropped the price of the
Elite, Core
and
Arcade
models. The 120GB HDD Elite model will sell for $399 USD, the Core model will sell for $299 USD and the Arcade model will hit the very important under-$200 barrier at $199 USD. Analysts have long said that for consoles to reach mass market adoption they must sell for under $200 USD and Microsoft has become the first console maker of the new generation to do so.


"We are thrilled to be the first next-generation console on the market to reach $199, a price that invites everyone to enjoy Xbox 360,"
said
Don Mattrick, senior vice president of the Interactive Entertainment Business at Microsoft in a statement.

"Xbox 360 delivers amazing performance at an extraordinary value with the leading online service and best lineup of games, downloadable movies and TV shows available from a console. The majority of consumers make the decision to buy consoles once the price falls to this mark, making this an important milestone for consumers and the industry."
Analysts have noted that the move will most likely help Microsoft regain some footing it has lost to
Sony
which is not expected to drop the price of its rival
PlayStation 3
console.