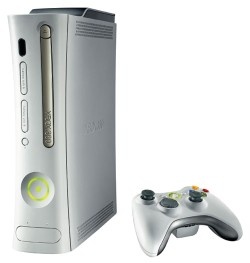 The UK retailer
Woolworths
has declined comment on the rumors that have been swirling for days after scans from the company's upcoming holidays catalog showed a UK price cut across the board for all the
Xbox 360
models.
The scans show the price cuts for the UK as GBP 129.99 for the Arcade model, 169.99 for the Premium model and 229.99 for the higher-capacity HDD Elite model.
"Woolworths will not comment directly on the speculation that has appeared on various gaming websites as it is commercially sensitive information,"
said
the company.


"The Christmas 2008 Woolworths Big Red Book is not released until the first week of October and, until that date, remains a confidential document.

"There are several draft editions in existence, with prices, products and descriptions varying dependent on the draft."