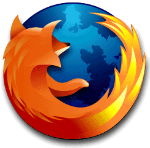 Mozilla
has announced that they will be bringing
Firefox Mobile
to handsets worldwide by 2010 but the
alpha
testing may come as soon as the end of this year.
There was not much mentioned in terms of details, but Firefox Mobile may have a hard time fighting established mobile browsers such as
Opera
Mini and Mobile
Safari
.
In his blog, Mitchell Baker of Mozilla Europe added the following:
"I saw one press article wondering if including "have an effective product in the mobile space" in our 2010 goals means that we won't ship something interesting until 2010. That is not the case at all. We will ship well before then. The intent of this goal was to say: in 2010 when we look at where we are, it should be screamingly obvious that we've done this. That means releasing a good product much sooner, seeing good results and acceptance, and seeing those results grow over time.

Source: [ link ]

I have discussed Firefox Mobile (codenamed Fennec) in the past saying that we should see an Alpha pre-version hopefully before the end of the year if it's ready.
"