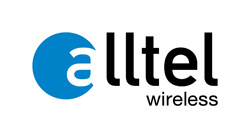 Alltel Wireless
, one of the US' largest mobile phone carriers, has announced the the new service
nuTsie
which should allow users to listen to playlists from their
iTunes
libraries while using certain Alltel phone models.
Additionally, nuTsie allows users to share those playlists with friends and other Alltel members over the Internet.
The service costs $5 USD per month or $20 USD for a one year subscription and can be accessed from the "Alltel Shop" via your handset. Making the service more interesting, users can listen to the playlists of anyone who is using the service, giving you access to many tracks.

"Our customers are now relying on their wireless phones to provide entertainment as well as reliability,"
said
Kristi Crum, director of multimedia content for Alltel Wireless.
"The launch of nuTsie will maximize the music capabilities on their phones so they can now easily listen to their favorite music from iTunes, no matter where they go."
The application will be available on the MOTORAZRTM V3m and V3c, the MOTOKRZR K1m, the MOTORAZR2 V9m, the MOTOROKRTM Z6m, the
LG
AX565, The Wave(TM) by LG, the LG AX8600,
Samsung
MuseTM, the Alltel HueTM by Samsung and The WaferTM by Samsung.

"nuTsie offers Alltel Wireless customers an easy, inexpensive way to access their iTunes libraries on the go and to hear new music from other users' playlists and from our own programmed music,"
added Dave Dederer, Vice President of Business Development at Melodeo, the company that developed the software.
"We're extremely pleased to be teaming with Alltel to bring nuTsie to a wider audience."