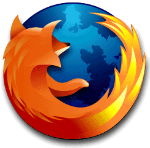 Two weeks ago we reported that Mitchell Baker of
Mozilla
Europe was quoted as saying that
Firefox Mobile
was in the works
and would be coming before 2010.
It appears however that we may be seeing the
alpha
stage of the application much sooner, even as soon as a couple of weeks.
Mozilla CEO John Lilly, in an interview with the
San Jose Mercury News
said that the Firefox Mobile Alphas "could be released in a few weeks."
The full quote says,
"We want to make sure that the Web on mobile is more like the Web than what the mobile industry offers today, which is closed, separate networks and not a very good information-getting experience for the user. The first thing is to bring Firefox to mobile devices. We're working on that, and we'll see some alphas in a few weeks."
Sounds good.