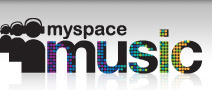 MySpace
has announced that over 1 billion songs have been streamed so far through their newly launched
MySpace Music
service.
"We can confirm that we hit a milestone of one billion music streams only a few days after launching the new product,"
the company said in a statement.
"More importantly, we are still compiling our metrics on engagement and unique users which will tell a much richer story on how positively the community is responding to the new music experience. We're excited to share more information and data as soon as it's available."
MySpace Music
officially launched on September 25th
, and includes the full catalogs of the Big 4 labels as well as many indie labels.
Although comparing the two is a far stretch (one is free, one is not), it is important to note that the
iTunes
store hit its five billionth song downloaded after five years in business whereas MySpace music hit 1 billion in a week.