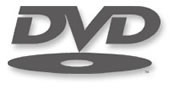 Playboy Enterprises
has announced it will shuttering its
DVD
production as part of a company-wide restructuring plan aimed at reducing costs.
To return to profitability for the 2009 fiscal year, Playboy chair and CEO Christie Hefner says the company must shave expenses by $10 million USD. In addition to dropping out of the physical media business, the company will be cutting 80 jobs.
Playboy will be moving its DVD activities to digital downloads, which the company considers a profitable operation. The company is also set to re-launch its Web site, Playboy.com, next year.


"We will continue to deliver more of our content digitally, using our assets across multiple distribution platforms and adding more a la carte offerings,"
said
Hefner.
"Given the declines in the DVD market, we will exit that business in phases over a few months to concentrate on selling that content online."