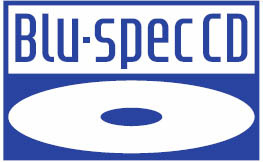 Sony Music Entertainment Japan
has announced the launch of a new disc standard today,
Blu-spec
, in which it hopes to use blue lasers to "cut CDs more accurately than would be possible with red lasers."
The company will also use polymer plastic for the actual discs and the combination will improve the quality of audio CDs while keeping compatibility with current
CD
players. Incompatibility has been the main weakness for
Super
Audio CDs and other audio standards.
The first Blu-spec discs will hit Japan on Christmas and will be mainly classical music discs as well as Jazz. Among the 60 titles available at launch will be Beethoven's
Symphony
No. 9 and Miles Davis' Kind of Blue.
The discs will all be Sony but they are
hoping
to "foster cross-label support" from the other Big 4 labels.