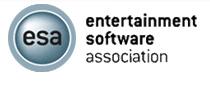 The
Entertainment Software Association (ESA)
has praised anti-piracy raids targeted counterfeit games in Mexico. Mexico's law enforcement carried out raids that led to the seizure of about 20 tons of pirate video games. About 40 officers from he region's Procuraduría General de la República and Agencia Federal de Investigación organisations raided booths and uncovered 91,200 fake games products.
Mexican law enforcement officials operated in conjunction with local ESA representatives to conduct this raid.
"Piracy in markets such as San Juan de Dios hurts businesses engaging in the legitimate distribution and retailing of computer and video games,"
said Michael D Gallagher
, CEO of the ESA.
He continued:
"We commend Mexican law enforcement officials for their actions in this raid and are committed to fully supporting authorities around the world who conduct these kinds of enforcement actions."