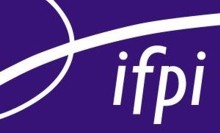 One of the largest
BitTorrent
sites on the Internet,
TorrentValley
.com, has been shut down in a raid by Bulgarian authorities. The so-called Cyber Crime Unit got tipped off by the
Bulgarian Association of Musical Producers
(BAMP).
"Torrentvalley was a major international source of copyright infringing material. This site was a gate towards more than 5 000 torrent-trackers from all over the world. The decisive action by the authorities shows that Bulgaria is no haven for copyright abuse in Internet and makes efforts to protect the rights of those involved in the creative industries,"
said the BAMP representative
Ina Kileva
.
The press release by
IFPI
estimates that TorrentValley aided the distribution of more than one million copyright infringing files.
This is not the
first time
Bulgarian authorities have acted against
BitTorrent
sites. In 2006 police arrested the admin of
Arenabg.com
, who was soon released due to lack of evidence.