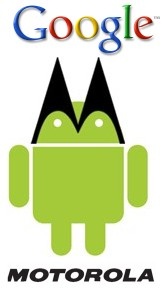 Google's Android team
has announced that they will begin selling the unlocked
Android Dev Phone 1
for $399 USD. The mobile phone will be the first Android-based phone to be both SIM-unlocked and hardware-unlocked and available to the public.
Google created the Linux-based OS to compete against other mobile operating systems such as Microsoft Windows Mobile,
Nokia
Symbian, Apple's iPhone and RIM.
The move should prompt extra sales to consumers who do not want to buy the
T-Mobile
-locked
G1
.
The unit will be available in the US, UK, Germany, Japan, India, Canada, France, Taiwan, Spain, Australia, Singapore, Switzerland, Netherlands, Austria, Sweden, Finland, Poland, and Hungary and will work with any
GSM
carrier.