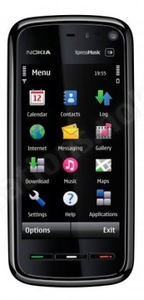 According to
Eldar Murtazin
, the
Nokia 5800 XpressMusic
is a smashing success in Russia, the first country in which it was made available.
Analysts had expected the 5800 to outsell the
Apple iPhone
but actual sales were way higher than anyone imagined.
From the period of November 26th to December 7th, 58,000 handsets were sold in the region and retail orders for 46,000 more units were taken.
The current Russian price for the handset is €400, much higher than the €279
Nokia
originally promised for the country.