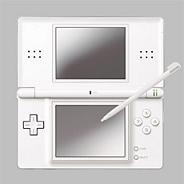 Nintendo,
has announced a deal with the large book publisher
HarperCollins
to make many "literary classics" available as
e-books
on the
DS
portable gaming system.
The 100 titles available at launch will include books from Shakespeare, Jane Austen, and Charles Dickens. Each title will cost £20 and will be available in the UK at launch only.
To change the page, users only have to brush their finger across the screen. Nintendo begins with a larger fan base then most rival ebook readers, including the expensive
Amazon Kindle
, due to its already established 20 million user base.
James Honeywell, a Nintendo executive,
added
: "
When you go on holiday, or if you're a commuter, lugging around a big paper book can be a bit of an inconvenience. Now you've got this whole library that you're taking with you.

"We hope to encourage people to try books that they wouldn't go out and purchase themselves."