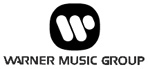 According to
Warner Music Group
, negotiations between them and video sharing giant
YouTube
have broken down, and the group has removed all their music videos from the site.
Currently each of the Big 4 labels are renegotiating their licensing deals with YouTube.


"We are working actively to find a resolution with YouTube that would enable the return of our artists' content to the site,"
Warner
noted
.
"Until then, we simply cannot accept terms that fail to appropriately and fairly compensate recording artists, songwriters, labels and publishers for the value they provide."
Earlier this week,
Universal Music
noted that YouTube had become a strong revenue stream for the studio, and that it "has generated 'tens of millions' of dollars for the recording company this year, up 80 percent from last year." Universal hopes to add more content to YouTube soon, likely full length feature films.


"If we can't reach acceptable business terms, we must part ways with successful partners,"
Google (owner of YouTube) added.
"For example, you may notice videos that contain music owned by Warner Music Group being blocked from the site."