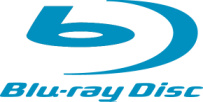 Infinity
, the Japanese-based disc producer, has annouced that it will be bringing
Blu-ray/DVD combo discs
to the market, and that the boxset for the TV series
Code Blue
will be the first video to use the combo disc.
The disc will only be a single layer
Blu-ray
on one side and a dual layer
DVD
on the other, but the company says a full
BD-50
dual layer on one side is possible.
Before its demise earlier this year, a good amount of
HD DVD
discs were combo discs as an effort to spur interest in the format and in HD in general.
The Infinity BD/DVD Hybrid discs will begin shipping in mid-February, and the 11-episode Blu-ray boxset will retail for the equivalent of $408 USD.