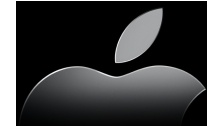 The well-known
Apple iPhone
case manufacturer
Vaja
has fueled more rumors of an upcoming
iPhone Nano
by listing a case for an "iPhone Nano" coming soon. The link directs you to a form that asks for your email address for information on "the upcoming release of our iPhone nano cases."
Of course it is possible that the company is playing off the recent hype of a possible iPhone Nano or is just looking to increase its email list, but it could also prove to be more proof that a Nano is indeed in the works.
While Apple has not confirmed or denied a new "Nano" iPhone, case manufacturers have leaked designs of what the Nano would look like, and fakes have showed up in Asia as well as parts of Europe sporting the new "Nano" design.