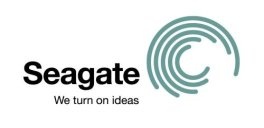 Seagate
is extending upon its external storage product line-up to offer a home media console that can play media directly on a TV. The
Seagate FreeAgent Theater HD
media player, designed for a
Seagate FreeAgent Go
portable hard drive, can display digital photos, video, audio and similar contents on a connected television. It is controlled by a remote. The media player is plugged into the TV once and then users can easily plug in their FreeAgent Go hard drive without any hassle.
Surveys have indicated that consumers are becoming increasingly interested in products such as this, which bridge the gap between computers and televisions. A
Parks Associates
survey in 2007 found that more than a quarter of respondents were interested in accessing personal content directly on their TVs, while a third expressed interest in watching videos from a computer on a TV.
Consumer electronics companies are rushing to fill the gap as Internet-sourced content continues to grow. The challenge is to make a good product that can be used by almost anyone. In addition to watching movies, Seagate said owners will also be able to view pictures in HD quality, which can be arranged into slideshows with audio and transition effects being added.
The Seagate FreeAgent Theater media console
will be available in March
for $129 as a stand-alone player, or with a 250GB or 500GB FreeAgent Go drive for $229 and $299 respectively.