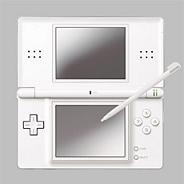 Nintendo
President and CEO,
Satoru Iwata
, has said there is plenty of potential for further
DS
growth despite claims that the market is saturated from critics. Iwata compares the sales made in Japan, relative to its population and compares to Europe and developing markets.
"Some say the market for the DS is saturated, but I disagree,"
said Iwata, speaking to the
Daily Yomiuri
.
"In Japan, a country with a population of 127 million, we've sold 23 million DS units. The United States is inhabited by over 300 million people, and there are more than 490 million people in the European Union. Sales of the product could grow further in foreign countries considering their populations."
Outside of Europe, Iwata is also watching emerging markets in Russia and India, but said Nintendo is
monitoring the global economic downturn closely
after having a very successful year in 2008.
"I think the game industry will keep doing well in 2009. However, the current economic recession is something that happens only once in 50 or 100 years. We have to monitor the market very carefully,"
he said.