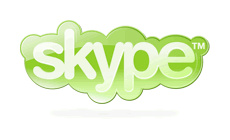 Skype
has
announced
a new
Android
version of its mobile VoIP service, porting
Skype Lite
which is currently available on a range of Java handsets.
Skype
Lite, currently in Beta, will let Android users utilize a standard voice channel to make a local call, which is then converted to VoIP. There will be charges for the local calls, but users could stand to make gains on long-distance calls if those called are logged on to
Skype
.
"Call on Skype wherever you are - no WiFi or 3G required"
, reads promotional material for
Skype
Lite. A version for the
iPhone
may show up, but will be technically challenging. Getting the application to the
Apple Application Store
would not be a walk in the park either.
Apple's partner operators will likely frown on users being able to convert international calls into local call charges. The store already includes a VoIP application from
Truphone
, which was added when the developer agreed to remove 3G network support.
Skype
Lite's Java client uses
GPRS
(or alternative) to keep an updated list of
Skype
contacts, and provide IM features.
Skype
doesn't stand to gain much financially from this development, but instead hopes to entice more users to adopt
Skype
use on a regular basis.