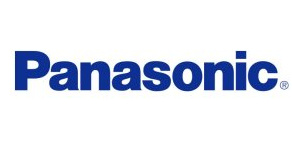 Panasonic
hasn't had the high profile among
Blu-ray
backers that the formats other major backers have. In fact just based on their decision to let others, such as
Sony
and Disney, take the lead in marketing it you might not realize they have as much to gain from its success as anyone. After all they own as many patents for the format as any other company and more than any besides
Sony
.
This year they seem determined to make more of a market impact, starting with the introduction of new Blu-ray players capable of
streaming
video from online sources like Amazon and
YouTube
. Support for the
Netflix
streaming video service is conspicuously absent.
The company has also added other improvements to their line of players.Perhaps one of the most interesting is the addition of a
VHS
deck to one model.
"With the expansion of the unique VIERA Cast functionality and the introduction of the industry's first dual VHS-Blu-ray deck, Panasonic's 2009 line cements our position as technology leaders and places Panasonic in the forefront of the Blu-ray arena,"
said Richard Simone, Director,
Panasonic
, the Entertainment Group.
The new players also feature support for both
Dolby
TrueHD and
DTS
-
HD
Master Audio