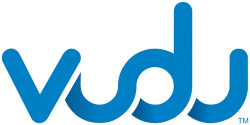 VUDU
has announced the launch of an application for the
iPhone/iPod Touch
, dubbed
VUDU Movie Catalog
, which will allow users to browse through VUDU's extensive movie library and rent or purchase films on the go. All media will then be automatically downloaded to their VUDU box for use.
The program is available free, now, through the
Apple
App Store
.
VUDU has over 13,000 films and TV shows and the actual box "contains four video outputs,
HDMI
version 1.1, component, composite, and
S-Video
, which can be used to display a variety of resolutions such as 480i/p,
720p
,
1080i
, and 1080p/24. On top of the movie and show selection, VUDU also comes with millions of internet titles users can choose from."
Picture thanks to
source
: