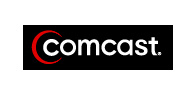 Comcast
has announced the launch of a new
VOD
service that will offer unlimited
Disney Family Movies
for $5.99 per month.
All Comcast cable subscribers now have access to the service, which offers 20 hours of content every month, 10 full feature length films and two short programs.
The feature films, such as "Treasure Planet" and "The Parent Trap" will remain in rotation for one month. New titles will be added every week.


"For just $5.99 a month, we're offering unlimited viewing of 10 classic Disney movies whenever you want,"
added
Derek Harrar, senior VP and general manager of video services for Comcast.
"Kids' and family programming continues to be one of our top 'On Demand' categories, and we are thrilled to continue delivering the best quality content with Disney."

Dan Cohen, executive VP of pay TV and new media at Disney-ABC Domestic Television, concluded,
"The addition of this one-of-a-kind, family-friendly service is a wonderful complement to the company's video-on-demand initiatives."