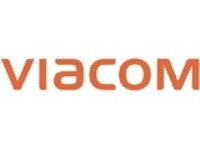 It's no secret that the big Hollywood studios haven't exactly been eager to back online video distribution. In fact their unwillingness to assume any risk in such ventures has arguably slowed the entire market more than any other force. That's why it's so surprising to see a company owned by several studios announcing a new service that will combine television and internet-based video on demand.
Studio 3 Networks
is jointly owned by
MGM
,
Lionsgate Entertainment
, and
Paramount
's parent company
Viacom
. So far their epix premium TV channel apparently has no deals in place with cable or satellite TV services yet. What they do have is exclusive access to theatrical movies from
Paramount
,
Paramount Vantage
,
MTV Films
,
Nickelodeon Movies
,
MGM
,
United Artists
, and
Lionsgate
released from the beginning of 2009 on. In addition they'll have use of many catalog titles from each of those studios.
Perhaps inspired by the huge success of
Netflix
in delivering internet video as
only part of their offering
. They plan to launch the TV service near the end of this year, but will apparently be online video on demand as early as
May
.
"With epix, we are creating an entirely new category of entertainment service for consumers that is unlike anything that currently exists,"
said Mark Greenberg, President of Studio 3 Networks.
"epix is the first brand to hold exclusive exhibition rights to movie content that can be delivered anywhere, anytime. The name epix embodies the depth and breadth of entertainment content this brand will deliver and also captures the uniquely personal way that consumers will be interacting with great Hollywood movie content and original programming."