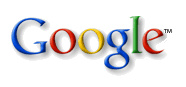 Swiss authorities announced today that they had found a large marijuana plantation while using
Google Earth
, the extremely popular
free satellite mapping software
.
The discovery was part of an ongoing investigation that has so far led to the arrest of 16 people and the seizure of 1.2 tons of marijuana with a street value of $2.5 million USD. Cash and other valuables were seized as well with a value of over $800,000 USD.
The head of Zurich police's specialist narcotics unit, Norbert Klossner, said the field was in the northeastern canton (state) of Thurgau. The plantation is about 7500 square meters and was hidden inside a larger field of corn.

"It was an interesting chance discovery,"
said
Klossner.
The 16 suspects have allegedly sold 7.7 tons of marijuana since 2004, making an average of 6 million Swiss francs a year.