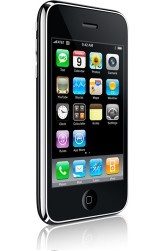 According to
PG.biz
,
Apple
is set to add a "premium games section" to the
App Store
which will offer games for the
iPhone
and the
iPod Touch
for about $19.99 USD.
The section will be open to a restricted number of large publishers such as
Electronics Arts
, and would set the iPhone apart in the smartphone market as a "serious gaming" handheld.
Most games in the App Store currently come from low budget publishers or casual coders, and many sell for 99 cents to $9.99 USD. Apple recently noted that
the store had hit a half billion downloads
and was home to 15,000 applications.
Apple has not confirmed the report, and neither has any large publisher, but PocketGamer believes
Apple's Worldwide Developers Conference (WWDC)
would be a likely launch date.
We will keep you updated.