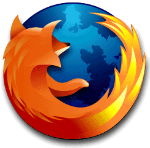 Mozilla
released an update to its popular web browser on Tuesday to address security flaws an attacker could utilize to run unauthorized software on a victims machine.
Firefox 3.0.6 is available to download from AfterDawn now
. The update also fixes a reported issue which caused parts of a screen to be improperly displayed after
Firefox
has been running for a long time. Other fixes include improved ability for scripted commands to work with plugins.