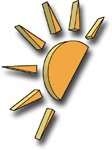 We have recently added quite a few new
guides and articles
to the site as some of you may have noticed. Three of these new additions cover maintaining privacy and recovering accidentally deleted files. We all use the Internet and many of us share computers, and so we like to keep our material private whether or personal reasons, or business reasons. I'm sure we have all accidentally deleted something important too once and went into a panic about it.
Also, many of us have, by now, sold on an older computer when upgrading, usually with the operating system still intact. So the following three guides can help pretty much anybody to give a quick look over, or recommend to someone on the forum later on.
How to Securely Delete Files
This article uses a great freeware product many of you are aware of called
Eraser
. Eraser has the ability to make data unrecoverable (or at least unrecoverable by the standards of all publicly known recovery methods). This can be useful if you are selling your computer or have documents that are no use to you anymore, but still contain sensitive data. Additionally, this article also covers overwriting the free space of a drive to make previously deleted files unrecoverable too. It's a useful tool and a quick read.
Clear Private and Temp Data Quickly and Safely
This guide just walks quickly through
CCleaner
for anyone who hasn't used it, showing how to use its secure deletion features to permanently remove records of your historical use of your computer. Again this is a great product to use if you are using a shared computer, or if you are selling it. It's also useful to have this (free) product installed just to keep your hard drive uncluttered by temporary files and other things that can accumulate fast.
How to Recover Deleted Files
This guide uses the program
Recuva
to walk through recovery of files you may have accidentally deleted. There are other very useful products such as
Activ@ Undelete
that we had better results with while testing, but
Recuva
is 100% free and you can't beat that. A quick look over this guide is recommended to anybody who has a lot of valuable files stored, but it is also something good to have installed as a "just in case" measure.
Hopefully these will be useful to some of you.