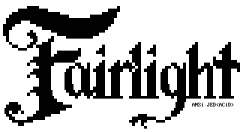 The government-driven
Operation Higher Education
and
Operation Safehaven
are coming to an end as the last defendant has pleaded guilty to copyright infringement. The member of
Fairlight
group
Greg Hurley
admitted that he had supplied illegal copies to the warez group.
"I had access to numerous FTP sites where titles were stored and downloaded,"
said Hurley in his
guilty plea
.
"I also conspired with others that uploaded copywrited works to FTP sites that would otherwise be further accessed, reproduced, and distributed by other co-conspirators."
He could face up to 26 months of jail time for the crime, but will probably get away with court supervised probation just like the other 18 sentenced defendants. He will be sentenced later this spring.
Hurley became a member of Fairlight in early 2002 and contibuted until he
was arrested
in 2004 as a
part of
the international operation
Fastlink
.