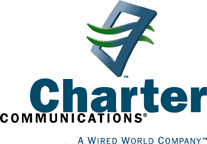 Charter Communications,
the fourth largest cable company in the US, has announced its intention to file for Chapter 11 bankruptcy, on or before April 1st.
The company has restructured its debt obligations and could see a reduction of almost $8 billion in debt. The ISP noted it has about $800 million in liquid cash to help with restructuring and daily operations during its bankruptcy.

Current common stock holders will have their shares canceled, but debt holders and bond holders can recieve "new notes, equity or cash, depending on the seniority and terms of the agreement."

Paul Allen, co-founder of software giant Microsoft, controls Charter and will remain on the board with the largest voting interest.