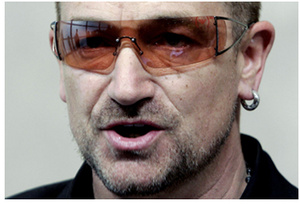 Some bands welcome the exposure that P2P file sharing gives their music. U2 is not one of those bands. They
recently announced
plans to release just one single from their upcoming album, "No Line On The Horizon" as a free download. Before they were ready to do that it seems the entire album has made it way onto P2P networks.
It
apparently
started with an Australian online music store putting the tracks up for sale early. Someone at the store,
GetMusic
, noticed and it was removed, but not before several people had managed to buy it. As you would expect torrents quickly appeared on trackers like The Pirate Bay.
This isn't the first time a U2 album has been available via P2P before its official release. In 2004 "How To Dismantle An Atomic Bomb"
appeared on the internet
more than two weeks ahead of its official debut. The new album isn't slated for release until March 2.
Perhaps their management will see this as another opportunity to
call out ISPs
, for not spying on their customers.