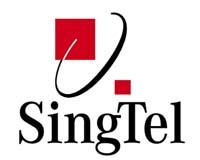 Singapore Telecommunications (SingTel)
has announced that it will sell the
HTC Dream Android
phone beginning on February 21st.
The HTC Dream, known as the T-Mobile G1 in North America, and dubbed the "Google Phone" in other regions, comes pre-loaded with Google Web Search, Gmail and Google Calendar among other software. SingTel will also offer video-on-demand subscriptions to new buyers.

The phone will sell very cheaply for the equivalent of $25 USD as long as the buyer purchases the most expensive monthly subscription package, costing around $62 USD.

SingTel recently launched the phone in Australia as well.