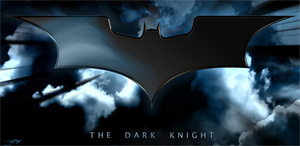 Warner Bros.
is reporting that the blockbuster smash hit
The Dark Knight
has surpassed the $1 billion USD milestone for worldwide box office sales, becoming only the fourth movie to ever do so.
The highly rated sequel has now made $1.001 billion USD since its release last July and sits behind
Titanic
($1.84 billion),
The Lord of the Rings: The Return of the King
($1.12 billion) and
Pirates of the Caribbean: Dead Man's Chest
($1.07 billion) for highest all-time grossing movies.
Sitting in fifth place is
Harry Potter and the Sorcerer's Stone
which almost hit the milestone but fell short at $974.7 million.
According to
Box Office Mojo
, $533.1 million was grossed in United States theaters with the remaining coming from nations around the world.
Warner also
added
that The Dark Knight is the highest-grossing 2-D IMAX movie of all time, with a gross of $65 million worldwide. The movie is also the
record holder for most Blu-ray sales on launch day, launch week, and all-time.