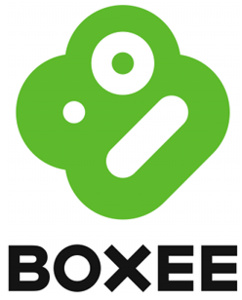 Last week
Hulu
, a major streaming video provider, announced their content would no longer be available
to Boxee users
.
Boxee
is a media center application designed partly for watching the free video streams from the internet. Now someone at Lifehacker has come up with a workaround
to bring
Hulu
content back to
Boxee
.
Despite not having any actual agreement in place with
Hulu
,
Boxee
made it possible to stream their shows for viewing on a TV. The content was not altered in any way, which meant any ads in the original source remained intact.
Boxee
's unique integration with a related social network could also be used to provide valuable user feedback to Hulu. This social networking feature allows and encourages members to recommend content to each other.
The only official comment from
Hulu
came in the form of a blog post by CEO Jason Kilar. He wrote only that it was at the request of
"content owners."
Most Hulu content comes from its two parent companies,
NBC Universal
and
Fox
, but it
also features
TV shows and movies from
MGM
,
Sony Pictures
Television, and
Warner Brothers.
Boxee
CEO Avner Ronen wrote on the company's blog,
"Our goal has always been to drive users to legal sources of content that are publicly available on the Internet. We have many content partners who are generating revenue from boxee users and we will work with Hulu and their partners to resolve the situation as quickly as possible."
Even with
Boxee
so eager to help
Hulu
's content owners make money it may be difficult to work out a deal. Some in the broadcast industry are
suggesting
Fox
and
NBC
simply don't want
Hulu
to compete with traditional broadcast, cable, and satellite viewing.
Ronen says
Boxee
users watched about 100,000 Hulu streams in the approximately 4, months it was available. That is just a drop in the bucket compared to the millions
Hulu
has streamed overall. But facts and figures have rarely stopped traditional media companies from having knee jerk reactions to anyone accessing content in new and unplanned ways.
It's possible
Hulu
will be forced to waste manpower and money making changes to block unofficial access to their service by Boxee users. That would probably result in more workarounds, followed by more changes to block them, and on, and on, indefinitely.
Or
NBC
and
Fox
could decide to be different and start treating
Boxee
users as another target market to be exploited for more revenue.