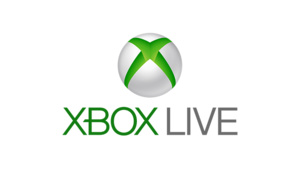 Microsoft
has announced they have signed a movie deal with
NBC Universal
that will bring 30 catalog films to the
Xbox Live Marketplace
for European regions.
The titles are immediately available in the UK and Ireland and will be available in France, Germany and Spain soon.
"NBC Universal has a fantastic reputation in the film world and have some true blockbusters in their portfolio,"
notes David Gosen, VP of marketing for Xbox Europe.
"We are delighted to be working with them to bring major titles from Universal Pictures into Xbox Live living rooms - this is all part of our ongoing strategy to make Xbox a major entertainment hub.

"This agreement makes the Xbox Live film offering bigger and better than ever. For Xbox, we want to ensure that we have the best entertainment content available - Xbox Live has grown into one of Europe's largest providers of on-demand high-definition movies and we'll continue to grow the content offered through the service.

"Working with NBC Universal is further proof of our goal to be in business with the best in the entertainment industry."
Each movie rental will cost 250 Microsoft Points (about 3 euros) for
SD
and 380 Microsoft Points (4.50 euros) for
HD
versions. Rentals can be watched once within 14 days of downloading.
GI.biz
posts the entire list of movies available now:
* Baby Mama
* Billy Madison
* The Blues Brothers
* The Bourne Supremacy
* Carlito's Way
* Cheech and Chong's Next Movie
* Child's Play 2
* Child's Play 3
* The Chronicles of Riddick
* The Fast and the Furious
* Fear and Loathing in Las Vegas
* The Frighteners
* The Game
* Hellboy II: The Golden Army
* How High
* Incredible Hulk ('08)
* The Jerk
* The Mummy Returns
*
The Mummy: Tomb of the Dragon Emperor
* National Lampoon's Animal House
* Out of Sight ('98)
* Red Dragon
* Scarface ('83)
* The Scorpion King
* The Scorpion King: Rise of a Warrior
* Shaun of the Dead
* Village of the Damned
* Wanted
* Waterworld
* Weird Science