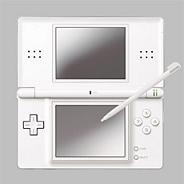 Last July, Nintendo and 54 other companies launched an extensive lawsuit
against the makers and distributors of the
R4 Revolution
device that allows for playback of
ROMS
on the
Nintendo DS
.
The popular R4 device is a flash cart and
MicroSD
adapter that allows user to install the custom Moonshell software on their
DS
and then load ROMS onto the MicroSD card and play them back on the handheld. The R4 bypasses all
Nintendo
firmwares and loads the Moonshell allowing the game playback as well as music, movies and even classic system emulators.
Although the R4 can run all sorts of
homebrew
, most use it exclusively to play pirated games, and Nintendo had noticed.
Today the Tokyo District Court has granted an injunction banning sales of the device is Japan.
Most outlets, including online retailers, have already stopped selling the R4, citing pressure from the lawsuit, but the ruling now makes sales of the device illegal in the region.
The 55 companies added that they will now try to halt sales of similar devices, such as the
M3
.