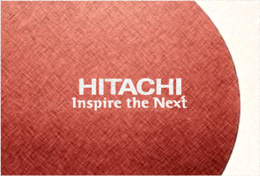 Following three other companies before it,
Hitachi
has admitted to price fixing
LCD displays
, most of which were sold to
Dell
and
Motorola
.
Over the last few months,
LG
,
Sharp
and
Chunghwa Picture Tubes
have each admitted to price fixing the LCD market and were forced to pay fines ranging from $65 million USD for Chunghwa, to $400 million USD for LG, the largest group of the three.
According to the Department of Justice, Hitachi will cooperate with the ongoing investigation and will pay a $31 million USD fine for the price fixing of
"TFT-LCD sold to Dell for use in desktop monitors and notebook computers from April 1, 2001, through March 31, 2004."

"Hitachi joins three other multinational companies who have admitted to their involvement in fixing prices for LCD panels sold to U.S. companies and that have already paid criminal fines totaling more than $585 million,"
added
Scott D. Hammond, Acting Assistant Attorney General in charge of the Department's Antitrust Division.
"This case should send a strong message to multinational companies operating in the United States that when it comes to enforcing the U.S. antitrust laws we mean business."