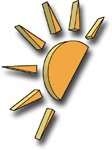 First of all, I'd like to emphasize that
today is not AfterDawn's birthday
. Our site's "official" birthday will be celebrated on 10th of June this year.
However, today we celebrate an important event in our site's history. Exactly ten years ago, on March 31st, 1999, a group of nine guys gathered for an IRC meeting to decide what name we should give to the "site about MP3 technology" that we had started building a month earlier.
I emailed all participants a day before, asking everybody to come up with names that they considered to be good enough for the site. Only rule was that the name should be available in "dotcom form" -- we didn't want to have .net or .org domain.
At the beginning of the meeting, everybody's lists were merged and then handed out to all participants. After a couple rounds of voting, the name was finally decided.
AfterDawn.com
was registered later that evening. Unfortunately, nobody remembers the other suggestions for the site's name anymore and the logs from that meeting are already lost.
The development work that had begun in February, continued through the Spring until the first official version of the site was launched to the public in June -- the 10th of June, 1999 to be exact.
After some digging into our archives, we actually found an ancient backup copy of the codebase of our site -- dated in April, 1999. This version lacks all the graphics, doesn't have stylesheets whatsoever and is very, very limited in terms of functionality -- but after some tweaking, we managed to get it running on our current server setup :-) So, here are couple of screenshots of what AfterDawn.com looked like almost 10 years ago -- 2 months before it was opened to the public: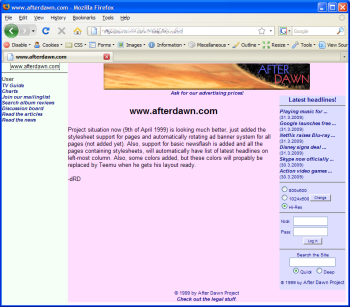 front page of the site, layout from April 1999, news items from 2009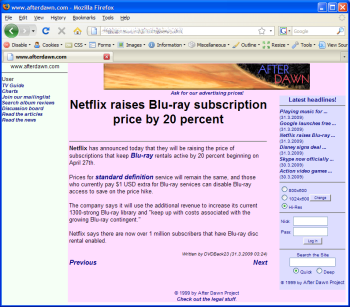 a news page, layout from April 1999, news from March, 2009
And for comparison, here's a
link to a screenshot of the "v1"
, the version that was used when the site went live in June, 1999:
P.S. Every time we make changes to our site's layout, there's a massive wave of complaints, so we've been thinking, maybe we should just roll back to the April, 1999 version with our next update.. ;-)