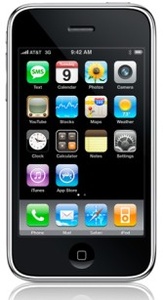 According to a
DigiTimes
report,
Apple
has ordered 100 million 1 gigabit NAND flash chips, sparking rumors that the upcoming
iPhone 3G
model will have storage capacity of 32
GB
. The amount of chips purchased would be enough for 6 million 16GB iPhones or 3 million 32GB models.
There is also the possibility that a larger capacity 64GB
iPod Touch
is on the way, however the iPhone seems more possible considering the upcoming iPhone 3.0
firmware
will add video-recording functionality.
The NAND Flash chips are also used in a lot of Apple products, such as the Nano and Shuffle, but the huge order has the rumor mill working overtime.
We will keep you updated.