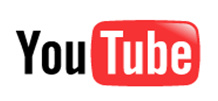 The
Associated Press
made a downright weird demand recently, ordering an affiliate to remove a video embedded in a news article from
YouTube
. Since the video was from the Associated Press' official YouTube channel, you would assume that because the
"embed"
feature has not been disabled on any of the videos, that the AP intended them to be used outside of YouTube by third parties. Not the case however, as
WTNQ-FM
in Tennessee learned.
"I noticed you are posting our video content without a license and have to ask you to remove the AP video content from the site ASAP. If you would like to know more about our web services please contact me,"
AP's regional radio representative in Chicago said in an e-mail.
Frank Strovel
, WTNQ's operations manager, was stunned and decided to call the rep for an explanation.
"I said, 'How is it a violation of a license agreement if you are actively posting the video on YouTube - on a channel you specifically created to share content - with embed codes for people to post in their websites? Are you telling me that you put it there for people to use……but if they USE IT they're violating your rights?',"
Strovel wrote.
"The basic reply was, 'Well, I'll have to investigate that issue further but in the meantime you need to pull all of our videos off your site.'"
He pulled the video on Tuesday, and called back on Wednesday to get some clarification. However, he said they still
had no answer
when asked why they are posting videos on YouTube for embedding when it's illegal to do so. He went on to say that they were so baffled, it was like they didn't even know they have a YouTube channel.